Overview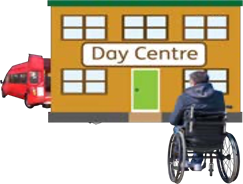 Rochdale Council is exploring different ways of working for day care services.
Day care services are different activities for people who need support during the day.
Many of these services had to close during the Covid-19 lock down. Now they are open they can't safely fit in as many people.
Rochdale Council wants to make sure everyone who needs support can access it even if we have another Covid lock-down. This might include activities in the local community.
We want to know what you think?
Please tell us about your experiences by answering the questions in this questionnaire.
Your views will help us when we make the final decision.
We need to have your feedback by the end of October 2020.